But I've done a few things that I'll show you.
First, a scene from Leroux's
Phantom of the Opera
, just before the Persian is pulled to a potentially watery grave:

bosom of the waters by ~my-daroga on deviantART
Next, a lovely cat!macro! Inspired by... well, Kate taking over this book last night: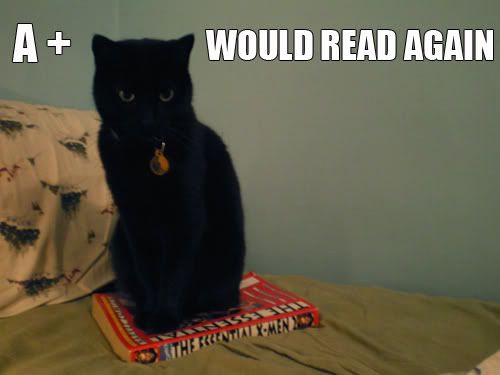 Lastly, a stupid "comic" I made using my flickr account and
bubblr
. Unfortunately, you'll have to go to the site, since the embedded version won't work with LJ:
Dogfight by l_aurens
I've been too lazy to write up the things I've been meaning to talk about. No idea why; there doesn't seem to be a pattern informing my LJ posting. As in, I don't seem to post more or less often depending on how busy I am. It just varies independently.