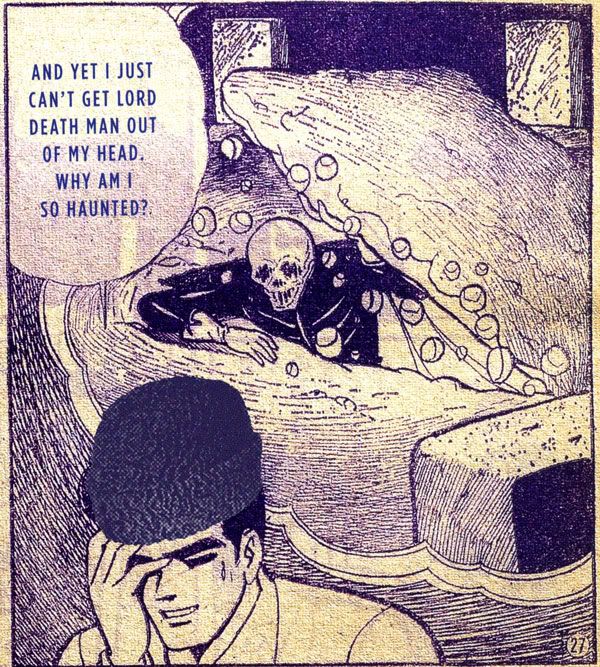 The image (minus one important addition, and it's not the text) comes from an old Japanese Batman comic, as reproduced in
Bat-Manga
. Does this remind you of anyone?
I really haven't been around lately, have I? I have about a week (give or take a few days) left before my master's degree is FINISHED, which I'm very excited about, except for the next week (give or take a few days) I have to live through. I will be very, very happy when this is all over. My MLS has been just about the most boring project I've ever embarked upon.
And I haven't really commented on anything political or pop-cultural because when I do have things to say, I've been saying them out loud. So you're missing it. Not that most of it's that exciting or pithy. In short: Bogdanovich's interviews of Orson in
This is Orson Welles
are some of the greatest things I've ever read, I
am
going to see
Twilight
, the new
Star Trek
trailer is APPALLING, I hate that it gets dark here now at 4:30, and

tkp
is AWESOMESOCKS. I keep hoping I'll catch up on movie reviews and things, and write all those essays I always want to but am too lazy to actually write out.
Until then... there's Lord Death Man.